NEW BALANCE MXCR700F/NEW BALANCE WXCR700R     Was $65  Now $25!
Gain the extra edge with the updated XC700v5 cross country running shoe. Featuring a stellar combination of an aggressive no-spike rubber outsole for traction and a premium upper design that delivers a hidden internal support cage for an extraordinary fit, this shoe helps prepare you to tackle the road ahead.
Weights: 6.3 oz (men's), 5.5 oz (women's)
NEW BALANCE XC900
Women's
Was $85  Now $25!
NEW BALANCE XC SEVEN
Unisex
Was $65    Now $25!
SAUCONY HAVOK XC3   $75 (Men's & Women's)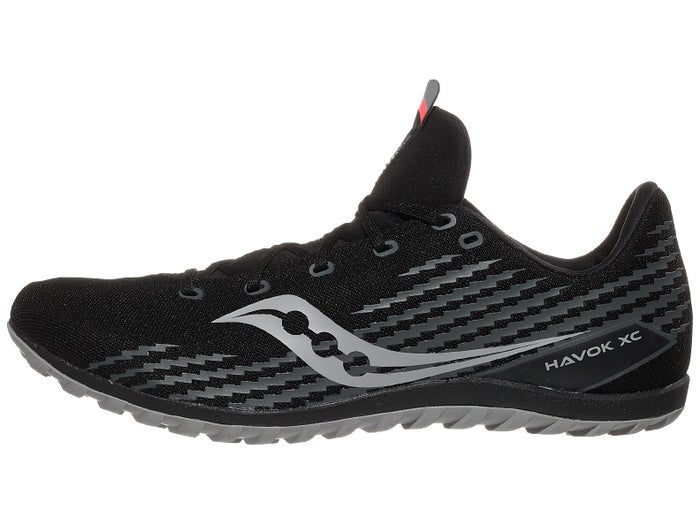 Deep into the race on the Cross Country course rules stop applying, the race between the course and you begins. The Havok XC3 delivers everything needed to create chaos and separate yourself from the competition. A tight breathable mono mesh upper and aggressive full length rubber outsole provide the confidence needed to tear up the grass, dirt or anything else thrown at you. Have no fear, you'll be shredding the competition and wreaking Havok on any course this XC season.
Overview
6-pin spike plate
Breathable Monomesh upper
3D PRINT Graphic detailing
Embroidered eyerow provides locked down fit
SSL EVA midsole
Weight: Men's: 5.3 oz. , Women's 4.8oz.
SAUCONY KILKENNY XC9    $55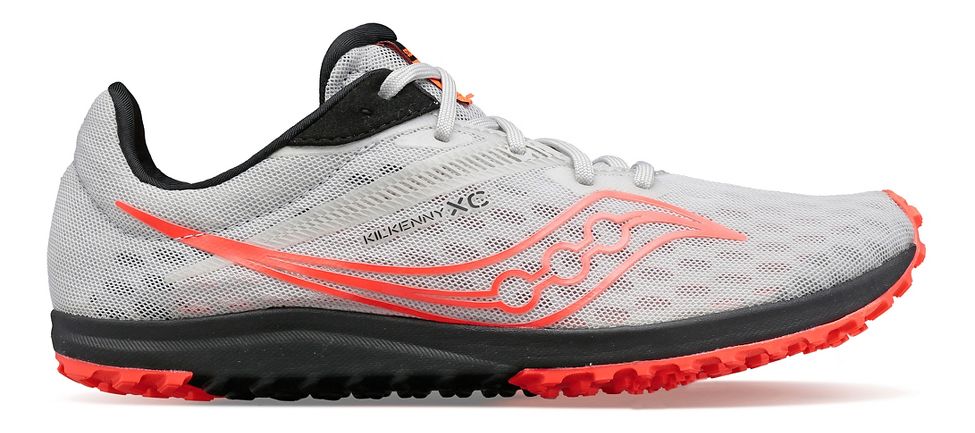 Men's color.  We are selling the spikeless version of this racing flat.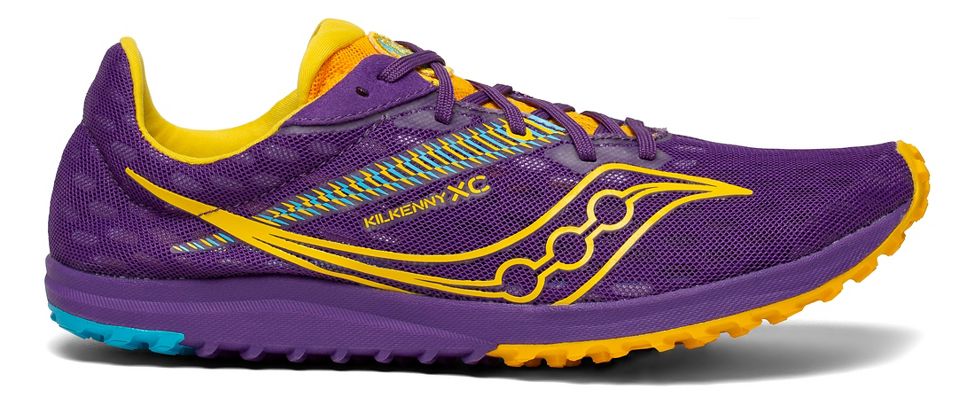 Women's color.  We are selling the spikeless version of this racing flat.
The Kilkenny XC9 is not only the most comfortable racing shoe on the market, but the superior fit will have you dominating the cross country season.
Overview
4-pin spike plate
Mesh upper
3D printed overlays
Molded EVA misdole
Specs
Event: Cross Country
Surface: Grass, Trail, Gravel
Weight:   Men's:  5.2 oz., Women's: 4.6 oz.